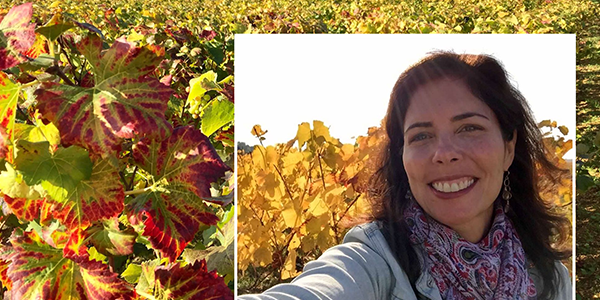 Julie Murphy
Principal, JPM Strategies
Tour leader, Belle Vie Discovery Retreat, France
Aunt to 7 nieces and nephews
Resident of Raleigh
First gift to MHC: December 2002
Julie calls it a mid-life awakening.
Six years ago she had a big job. She volunteered for good causes; gave them money, served on boards. She was doing everything right – but somehow, it didn't feel all right.
She kept wondering: "How am I going to feel about what I've done at the end of my life?"
What she did next sounds like a movie plot.
Julie left her marketing job at a Fortune 500 company. She took a sabbatical in France, hoping to master the language. She lived simply in the countryside and practiced her French on wine producers there – and before long she realized she was building more than conversation skills. She was learning regional wines and making lifelong friendships – which led her into other wonderfully unexpected directions like house sitting, wine tours, even chicken-tending.
What Julie did was a luxury, she knows that. She had savings and support that made it possible. But she came home with a deepened resolve about what's important: To see the possibilities in life – and not just for herself.
Julie wants this for the children who can't see a life past their own back door; for families stuck in multigenerational cycles of addiction, incarceration, neglect.
Methodist Home for Children is part of Julie's estate plans because she believes love, stability, and mentoring reveal possibilities – and not just for a single family or child, but for the generations that follow.
Possibilities feed hope; that's something to feel good about.
WHAT IS AN ESTATE GIFT? Also called a legacy gift, this is a gift of cash, stock, or property – directed by the donor to make a powerful impact beyond her lifetime. Learn more at mhfc.giftlegacy.com